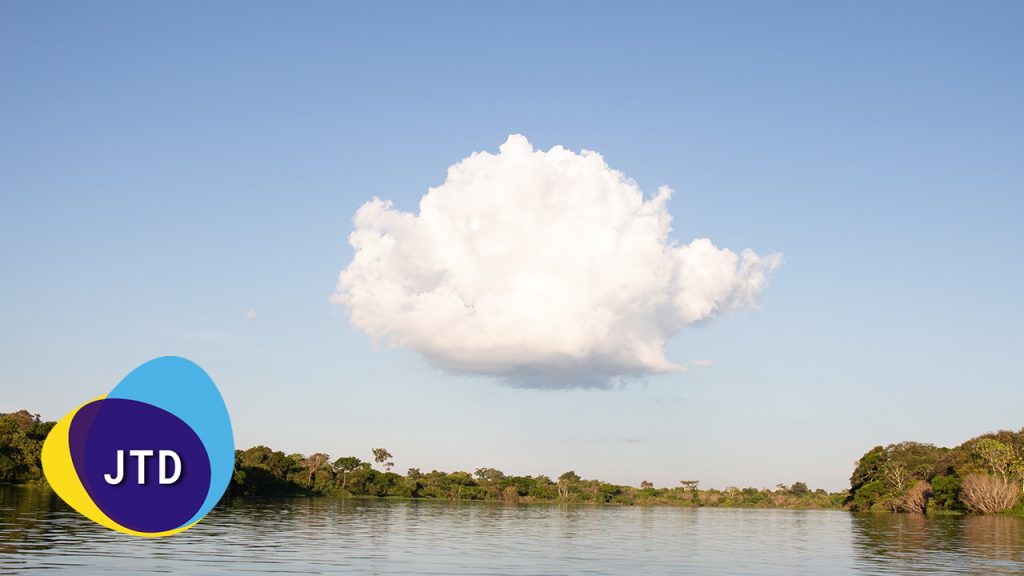 The flexibility cloud services such as AWS, Azure and Google Cloud Platform offer any sized business is one of the top reasons organizations are switching to the cloud. There are, however, some cloud migration challenges that organizations are concerned about when contemplating making the switch.
The top cloud migration challenges are:
Why would your business switch to the cloud?
Implementing cloud solutions for your business whether small, medium or large can have a number of benefits and can benefit your organization in a number of ways. That's perhaps the best part of cloud solutions, their flexibility to fit your needs.
Among the top benefits is efficiency. Your entire team is connected to one central host of apps and data. No more guesswork on compatibility when it comes to efficient collaboration among your teammates.
Costs could significantly improve by adapting the cloud as the main infrastructure to your business. No more self-hosted expensive hardware that needs to be upgraded and updated with frequency. Most issues are resolved quickly and most of the time, remotely.
A lot of organizations love the scalability aspect of migrating to the cloud. The beauty of cloud solutions is the fact that you can add more storage, bandwidth, users, speed, and more in a fly! A difficult concept when dealing with old on-site server setups.
Upon successfully migrating to fully hosted cloud solutions, your organization will instantly gain a highly experienced IT support team. This is essential when it comes to security and patching up any vulnerabilities your business has.
The list of benefits goes on and on and shifts depending on what your team needs. Now, let's talk about the major cloud migration challenges your team may face when taking on the task of switching to the cloud.
Cloud migration strategy
The first challenge an organization (or a champion for cloud migration) may face is the complete lack of a cloud migration strategy. You should really take the time to shop around and find the right solution for your organization. Interviewing a service provider such as JTD Partners is a great start in planning the right cloud migration strategy for your business.
There are many ways organizations approach cloud migration by using common techniques.
Lift & Shift
The lift and shift technique is a top choice and it fits most small businesses models. This method makes a copy of your existing infrastructure (apps and data) and moves it to a cloud environment with minimal modifications. Most of the time, just the ones needed to make things work. This method may also be called "rehosting".
Modernization and Refactoring
This method takes your legacy apps and data and rebuilds them using more effective modern technologies and then deploys them to your new cloud environment. The upside of this is exciting new features your team can build. The downside are costs, sometimes difficult to learn new apps and downtime. This method may also be called "refactoring".
Replatforming
When a company decides to replatform, they usually keep their legacy infrastructure but implement new features that take advantage of the new cloud environment. A way to visualize this method is the try before you 100% migrate or go for full refactoring. This method is often called "replatforming".
Your organization's IT department, decision makers and your selected cloud service partner should meet and create a detailed roadmap to a successful cloud migration.
Start with your current infrastructure setup and noting which assets must be included in your new cloud environment.
Make note of any modifications that must be made to make these assets work as planned.
As you go along, take note of estimated time and costs of each step. Your cloud partner can help here.
Don't forget to contemplate down times and costs of downtime. This is why having a decision maker in the room helps.
Once your plan starts taking shape, you can then divide larger tasks into smaller steps to try and minimize cloud migration challenges.
Cloud migration costs
Not knowing how much a big business decision like this will cost is another big cloud migration challenge that can easily be avoided.
Once your business has decided to migrate to a cloud based solution, calculating up front and long term costs is pivotal. The cloud offers attractive long term costs associated with IT administration, productivity and low maintenance. There are other costs to consider, however, that often make decision makers nervous when they're not known up front.
Which strategy will your organization choose to migrate? If your business decides to refactor, then you must include the costs of developing new software into your budget.
Have you thought about how many people you will have to train to use the new cloud version of your infrastructure?
Will your organization restructure your IT department or keep everyone on board?
Does your business need to acquire new software licenses?
Cloud security
Another cloud migration challenge businesses face is data security. This is not because cloud service providers such as AWS or Azure are NOT secure. In fact, the biggest issues come from poorly designed apps and poor handling of access controls to these apps.
The biggest cloud service providers invest millions of dollars a year to make sure their clients data is safe. Tactics include encrypted hard drives, constant security checks and updates, implementation of AI tools and auto-patching, use of firewalls and redundant backups.
If you're still concerned however, here are a few questions you can ask your vendor.
Does my service offer end-to-end encryption of my data?
What are your security policies?
Which security regulations is the service compliant on?
Where and how is my data stored?
Training
Once your infrastructure is successfully deployed to the cloud, the next big migration challenge is training. It's important to train everyone who will have access to your organization's infrastructure for security reasons.
On the technical side, you'll make sure everyone can successfully use your organization's infrastructure and will be able to collaborate. It doesn't make sense to just dump a new technology on your team and hope they catch on.
JTD Partners is an expert on providing cloud migration consultation and can help your organization choose the right provider and strategy plan. Whether you choose to migrate your legacy infrastructure to the cloud, refactor or replatform, we can help overcome the top cloud migration challenges businesses face.
Ready to take your business to the next level with cloud services? Contact us today.