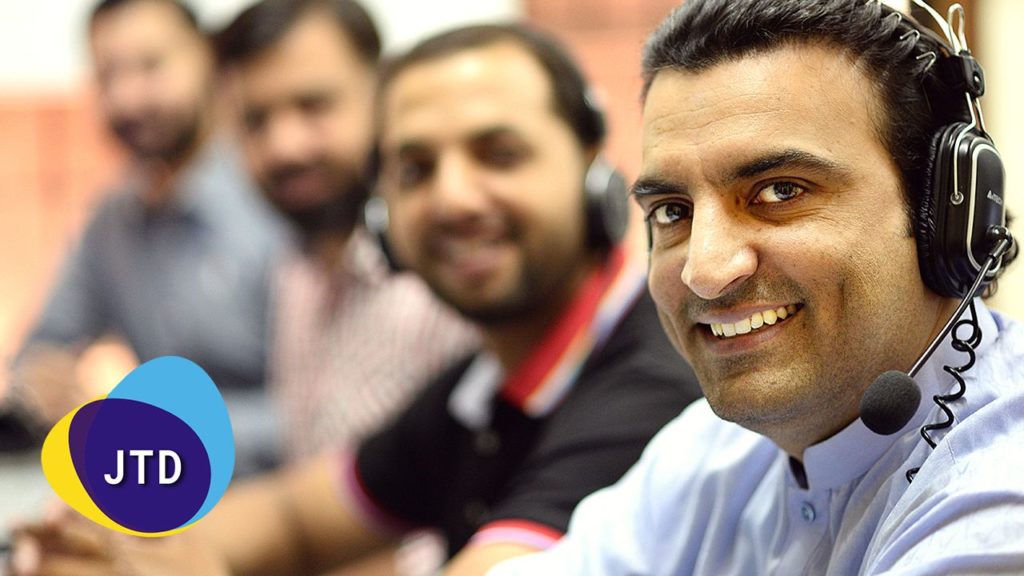 Is your organization ready to implement a contact center? That's great news on so many levels! This means you are expanding and expect to continue to expand. Did you know, however, that there are major differences between a cloud vs premise based contact center? Some items to consider include how scalable they are, costs, maintenance and of course, your customer's experience.
What is a Cloud Based Contact Center?
A Cloud based contact center, or call center, is a contact center solution, or hub, that handles communications between your customer and your brand that is entirely hosted on an off-site business server. Your employees, or agents, must have good internet access and credentials to be able to connect and assist your clients either remotely or a centralized location.
What is a Premise Based Contact Center
Premise based contact centers, or call centers, are the traditional way of providing customer service to your customers. The main difference is, the premise based call center requires hardware, constant maintenance, upgrading and usually an entire IT team to help with the upkeep.
JTD has put together a short list of benefits and disadvantages of using a cloud based contact center vs using a premise based contact center. We hope the list can help you make your decision of choosing either a cloud vs premise based contact center. Whichever one you decide to go with, remember that JTD Partners has the right solution for your organization.
Benefits of Cloud Based Contact Centers
Scalability
Being able to quickly scale the number of your customer service representatives up or down is a huge benefit of using a cloud based contact center. This can come in very handy if you have a busy season. Quickly add users on your usual busy days and scale back on days your call volume is low.
Reliability
Cloud based contact center providers strive to guarantee uptimes for your organization. They constantly invest so that your customers can rely on reaching someone every time they call.
Costs
Significantly reduce the cost of your contact center operations by choosing to move to the cloud. There will be no heavy up-front costs for hardware and software, installation, training, etc. Plus your maintenance costs will be reduced to practically nothing since it would be the contact center's responsibility to maintain the equipment.
Additionally, most of our JTD Partners contact center providers offer flexible payment strategies. No more of the usual long term contracts with confusing fixed tier pricing. Cloud based contact center providers now usually only charge for what you use, no matter your high volume days or your busy season. Pay for how many agents use the platform, it's that easy.
Location
Your customer service representatives can be based from any part of the world! This is one of the biggest differences between a cloud vs premise based contact center. There are only two requirements: Your agent needs a computer with a browser and an internet connection.
An additional benefit worth mentioning with such flexibility on location is that you won't be constrained to finding talent locally. Your HR department could cast a wider net of potential employees who could work from home.
Reporting
Another big benefit of using a cloud vs premise based contact center is reporting. Using a unified cloud solution, managers and system admins can easily create reports and view analytics from one single data source. Managing multiple systems and versions the old fashion way can easily taint your data as it's impossible to keep organized well enough for it to be credible.
Updates
Cloud based contact center providers always provide you with the latest version of the software your organization needs to be successful. The best thing? You nor any of your team members don't have to do a thing! No updating individual pcs or laptops and best of all – zero downtime.
Customer Experience
Your customers should be at the center of every decision you make as a business. Using a cloud based experience, your customer can easily initiate help via chat, then switch over to a phone call, then connect to a representative via remote desktop, video or more – all via the same service provider. This is a true multi channel experience your customer deserves!
Efficiency
What about your agents? Opting for a cloud based solution has you covered here too! Your representatives can be up and running in no time flat! With highly intuitive software, your agents can work together seamlessly sharing and handling customer data through multiple channels to help resolve issues more efficiently and accurately.
Security
Any cloud based platform today is held to the highest and strictest of security protocols. This goes to cloud based contact centers as well. Whether your organization uses a hybrid cloud solution or 100% private cloud storage for enhanced security, rest assured your customers' and your business's data is secure.
Additionally, cloud based contact centers must also provide their clients stronger disaster recovery plans which are typically a lot better than any premise based contact center can provide. Outages can happen for a variety of reasons. Cloud solutions can either get your team back online quickly with minimal downtime or with no downtime at all and switch your workflow to another safe cloud based location.
Benefits of On Premise Contact Center
After reading through that list of awesome benefits of using a cloud vs premise based contact center, you would think there are zero benefits for using the traditional on premise solution right? Well, that isn't entirely true, and here's why.
Costs
Cloud based solutions require ongoing costs. Although they may be relatively low, they can start adding up quickly as your organization grows. With an on premise solution, yes, there are usually high upfront costs for hardware and software, but once they are paid off, you could stick with the same solution for years without any additional costs.
Customizable
On premise contact center solutions tend to be more flexible for meeting client specific needs whereas cloud based solutions tend to be more of a one-size fits all solution.
Control
Having your own team of IT experts also gives you 100% control of your contact center setup. You can manage how you train your employees, how frequently you update your software, which software to use, how much equipment and infrastructure your team needs, full control of which functions you give your employees and more.
So, which is it? Cloud vs Premise Based Contact Center?
We hope this quick list of pros and cons of implementing cloud vs premise based contact center solutions for your organization has helped at least clear a few things up about their major differences.
Remember that JTD Partners is here to help you find the perfect solution for you and your team. Please contact us if you have any additional questions about which call center solution is right for you.