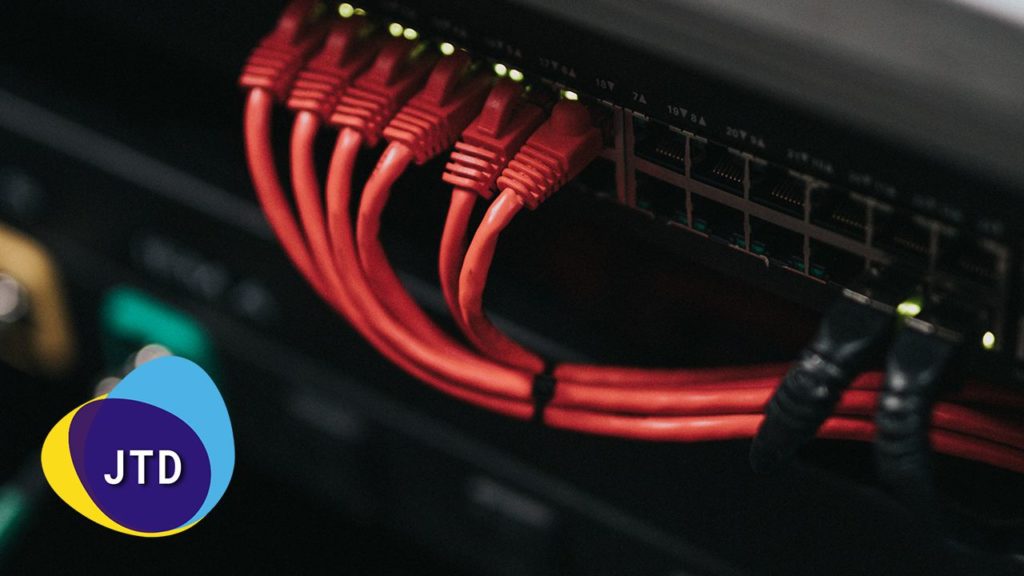 How can managed IT services benefit my small business? There is a lot to consider to answer this question! In fact, there are numerous benefits to contracting managed IT services for small startups, small and medium sized businesses.
If you're considering managed IT services, chances are you currently don't have a fully staffed IT department. Maybe you don't need one.
You do, however, need someone to monitor your network, for example. Or maybe someone who knows how to install and set up your business phones. Who does your company call if you need tech support?
We're hoping we can answer a few important questions with this blog post such as How IT services benefit small businesses.
How does managed IT service for my business work?
Along with discussing the many benefits, we can help answer a few common questions along the way. One such question is, how does it work?
JTD Partners works side by side with your business to help implement processes, procedures and deployment of the necessary tools and technology to help your business be more productive and efficient. We also make recommendations and system updates based on your business goals and needs.
That's quite a bit to take in. Let's break it down a bit.
Do you have enough IT help?
When your office network goes down, what is your procedure to bring it back up? Do you have Allan, the fresh hire from accounting take a look at your server to see if he can figure it out?
With managed IT services for your business, a network expert is a phone call away. Having a proactive IT strategy can help cut down your business's down time. Other related services include:
Security breaches
Data loss
Power failures
As businesses migrate more towards using cloud based applications, the need to maintain equipment on the premises begins to go away. Having someone in your office waiting for things to happen is no longer needed. Today's top cloud services can easily be remotely managed from a centralized location which yields better overall costs.
Do you need to adjust your IT budget?
Working with a service provider such as JTD Partners, we create a plan that works for the unique necessities of your business. Having an IT team in house can often be costly! You most likely need hardware, software, networks, cloud solutions, maintenance and labor costs. These often come from different providers which can end up becoming a tangled mess. Who's fault is it if something goes wrong?
After we create your unique strategy for your business, JTD Partners is a phone call away for assistance. This strategy will save you on overall monthly costs for IT services because your service doesn't include anything your business doesn't need.
The right service, expertise and solutions for your business
Working with a managed IT service provider such as JTD Partners, you are guaranteed to have the right type of services and solutions coupled with the many years of expertise our team can provide.
The greatest part? You only need to call one of our representatives to assist you in any issue that may come up.
We only work with the best vendors who adhere to maximum standards of cutting edge technology, safety and service. We only offer the best vendors to you and your team so you can take the guesswork out of finding the right fit.
Having managed IT services providers help with cybersecurity. We help take the confusion out of cybersecurity by utilizing professional SOC resources (Security Operation Center) to protect businesses from cyberattacks.
60% of businesses close within 6 months after suffering a cyberattack. Source.
Need more?
With our vast list of qualified vendors, they can step in to help with specialized projects such as custom software APIs and other network related jobs.
Better planning and connectivity
JTD Partners offers the most up to date technology to help keep your employees productive. With our help, we can find the right cloud solution for your business. Do your employees work remotely? Do you offer a hybrid work environment?
We can help!
With our cloud services, we can help keep your team connected and productive. Most importantly, with our complete managed IT services, your network uptime issues are a thing of the past.
The many benefits of managed IT solutions
Always work with the most cutting edge technology
Increase employee productivity
Drastically improve your network uptime
Instantly gain a team of experts
Improve costs and budget for IT services
Examples of managed IT Solutions
Systems management
Data storage, backup and recovery
Cloud transformation
Networking monitoring
Communication services (VoIP)
Internet provider
Video Conferencing solutions
Cyber attack prevention
and more!
If you'd like to receive more information on how JTD Partners can help your business find the right IT solution, please contact us.