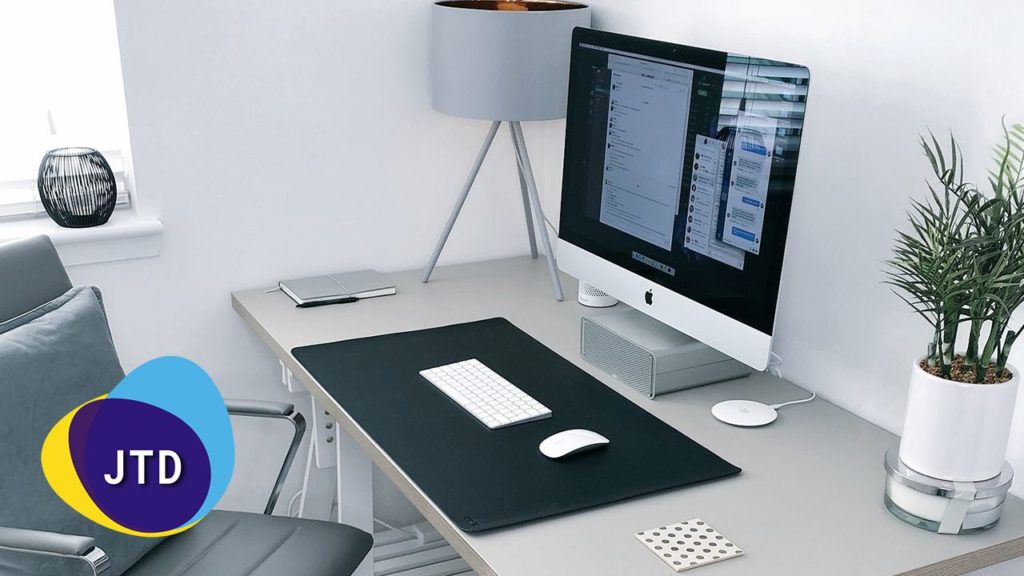 As the world continues to settle into a new norm of living side by side a global pandemic, a question arises: What's in store for 2021? How would my business handle the necessity of ramping up activities? What's my business game plan to handle the changes and transition into a remote/in office hybrid workplace?
Some important big tech companies such as Google and Facebook have already announced their plans to continue with their employees working remotely until at least the middle of 2021.
According to a Business Insider interview, Google CEO Sundar Pichai said "to give employees the ability to plan ahead, we are extending our global voluntary work from home option through June 30, 2021 for roles that don't need to be in the office."
Surely, big tech companies such as Google, Facebook, Microsoft, Twitter and Zillow have remote collaboration all figured out. What about you and your business?
Changes to expect in 2021
According to Global Workplace Analytics, 56% of the workforce could work from home or at least work out a hybrid situation. The workforce includes all non self-employed workers. In 2020, this is roughly 75 million U.S. employees.
You should expect changes on how you conduct business in the foreseeable future. Some of those changes include
Being able to measure your employees productivity remotely.
Scheduling and managing teams to meet deadlines and goals.
Fewer in person client meetings.
A lot of digital meetings and emails.
What you can do to make the transition easier
The biggest fear among higher management when it comes to allowing their employees to work from home is "how do i know they'll work?" Most managers are used to seeing bodies in chairs and have yet to adapt to a results first approach. This tends to lead to micromanaging, which has been debunked as an efficient management technique years ago. Managers will need to adapt to seeing results if they want to have success in 2021 because it doesn't look like working from home is going anywhere.
Benefits of developing a work from home business plan
The most prominent financial benefits include reducing the number of offices you would need or maybe even reducing the size of the building or office you lease. Business related travelling would also be reduced.
Some benefits for our environment include reducing our carbon footprint by drastically cutting the everyday need to travel to and from work. This, in exchange, also helps reduce the stress of our employees and can dramatically increase their quality of life.
How can we implement tools to help?
To help manage your employees collaborative efforts, your business can easily adapt to Unified Communications, or UCaaS.
Keep track in real-time of scheduling your employees tasks through a simple to use interface. Your employees can also report their progress in real-time.
System admins and managers can see their entire organization's productivity from anywhere which will leave the guesswork out of who has accomplished what and when. Keep track of your sales people by monitoring how many calls they've made and to whom all within a click of a button.
No need to worry about security either. Your employees will work with data on your cloud which means you can control who has access to your client's sensitive information. All of your data is safely stored which gives your organization complete control of your assets. In a matter of clicks, you can control who has access to which parts of your organization's data.
By failing to prepare, you are preparing to fail
How will your business prepare for the challenges that next year will bring? It's important to take advantage of these uncertain times to create a business plan with a remote or at least hybrid workforce.
This is a great time to go through the changes and transitions your business will need to anticipate the increase in activities for your organization. Take advantage of the incentives JTD Partners can offer now through the end of the year and stay ahead of your competition.
If you have any questions regarding our current incentives or would like more information on how we can your business adapt to 2021, please contact us.