There is no doubt that the COVID-19 pandemic helped catapult an increase in demand for managed IT solutions. The Pandemic has helped convince the organizations that have been on the fence for years to finally migrate some systems to the cloud or to increase cybersecurity awareness within the business since many employees began working remotely. The focus on this article is to help those who are still on the fence and discuss why you need managed IT services for 2022.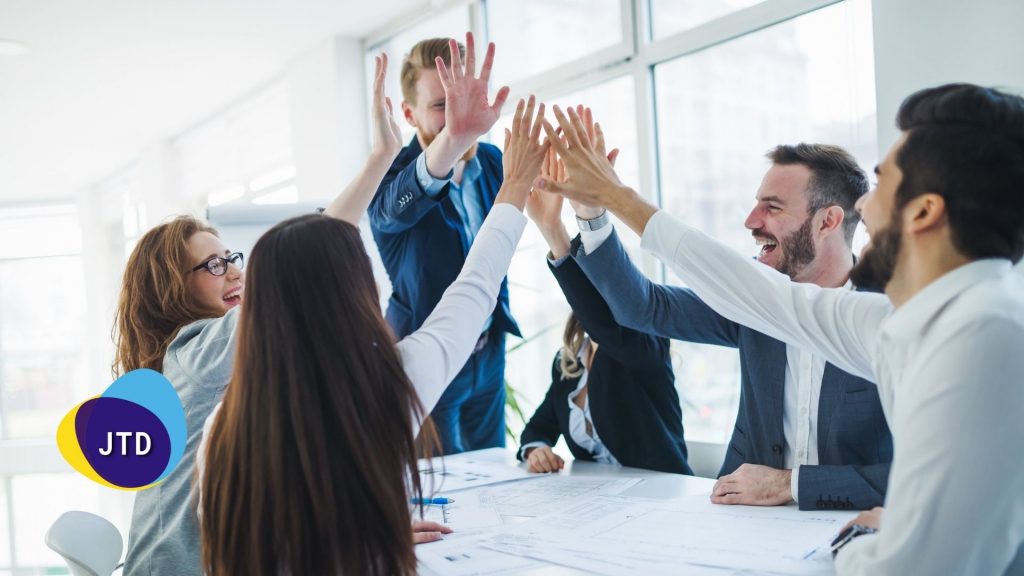 The pandemic helped kick off a mass migration to cloud based solutions since many companies were forced to shift how their IT worked. According to a Harvard Business School article published in August, 2020, one in six employees will continue to work from home full time or at least 2 days a week once the pandemic is over.
There is plenty of evidence that shows how businesses were able to adapt to the challenges faced during the pandemic and why not embrace them full time?
What does managed IT services mean?
A managed IT service provider can offer a wide variety of solutions to businesses that can range from handling on-demand IT duties to completely taking over your IT department. Managed IT services providers can help with on-premise setups, private cloud solutions and/or hybrid setups. Whether your business doesn't have an IT department, needs an extra set of hands or has gaps to fill left by vacancies or lack of skills, managed IT providers have the right solution for any business.
Managed IT Services Benefits
Tighter Security
A cybersecurity breach can cause massive economic damage and a trust fallout within your industry. Either can cause your business to fail if the breach is big enough. Everything you and your employees do must be done with security and compliance tightly intertwined especially in the legal and health industries.
Luckily, when working with a highly trained managed IT specialist, such as JTD Partners, they can help protect your organization from cybersecurity breaches and help minimize the damage in case there ever is one.
Compliance within your industry is also a big factor on why you need managed IT services. We can help you implement additional security policies and internal procedures to make sure your organization complies to your industry cybersecurity standards.
Efficiency & Reliability
A common reason security breaches happen is due to an understaffed, overworked or undertrained IT staff. This could be one of, if not the most important reasons your organization should consider managed IT services from a trained provider such as JTD Partners. We can help fill in the gaps to either help tighten up security, provide better procedures and policies to become more efficient with your current IT setup.
Consider having the benefits of using the latest technology to make your systems more reliable and secure. This is possible by embracing cloud services, redundant backups, having a disaster recovery plan ready at all times while your managed IT service provides remote monitoring.
It is no longer financially feasible to not have a well thought out plan in case disaster happens which is another reason as to why you need managed IT services.
Costs
A typical in house IT department can consist of hiring and training IT personnel, dealing with software licensing and updates, figuring out which hardware to buy and maintain, general maintenance and a whole lot more.
If your organization is using either outdated software or hardware, this makes maintenance, efficiency and scaling your organization can become extremely difficult.
Part of using managed IT services is having a consultant available to provide ideas that can improve your business. In this case, embracing cloud solutions for your organization, your managed IT service provider will always have the latest stable software and will use the best technology in hardware to help be a scalable and maintainable organization.
Managed IT service providers, such as JTD Partners, usually provide what your organization needs for one monthly fee, eventually lowering your overall IT operating costs.
Free up your existing IT staff
If your IT staff is constantly being pulled to patch issues, update software on computers and tend to constant network issues, they won't have any time left to help focus on more important tasks such as bigger projects or implementing additional features.
This is another reason why you need managed IT services. Another set of specialized hands and eyes can help take most of the load off of your internal staff to focus on important things. No more pulling Jeff from IT to help Todd in sales figure out why he isn't getting mail in outlook.
Maintenance
Wouldn't it be great if you could focus on growing your business instead of wasting time, money and resources on IT infrastructure maintenance? Don't get me wrong, it's a very important part of your business, I'm just saying wouldn't it be great if you don't have to worry about it?
Having a managed IT service provider can help take these burdens off of your hands. Here are some of the areas they could help relieve
Constant network monitoring for speeds, bugs and attacks.
Maximum network uptime.
Many issues could be taken care of before anyone in the organization is aware of an issue.
Data management with security and compliance in mind with backups, virtualization and cloud services.
Highly trained managed IT service providers partner with the latest software and hardware providers to help keep your organization always up to date which helps keep your team and customers connected.
Solutions of all sizes
Not all organizations work the same thus not all businesses fit in a one-sized solution. JTD Partners can help find the right solution for your business with our vast list of certified partners. Some businesses need software to track internal inventories. Other organizations need customer relationship management software to provide support tickets to their clients.
Whatever it is that your organization needs today or within 10 years, our managed IT consulting services can help find the right sized solution for your business.
Do you still have questions on why your organization needs managed IT services? Contact us today by either calling 1-800-840-0718 or emailing us at info@jtdpartners.com